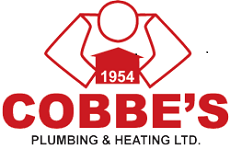 HOURS OF SERVICE MONDAY-FRIDAY 8:00 AM - 5:00 PM SATURDAY 8:00 AM - 12:00 PM
24 HOUR EMERGENCY SERVICE BECAUSE CLOGGED DRAINS, BROKEN PIPES AND FURNACE TROUBLES DON'T JUST HAPPEN BETWEEN 8:00 AM AND 5:00 PM.

COVID-19 
CALL 204-857-6833 FOR PARTS AND SERVICE

For the safety of our Staff and Customers we have implemented the following during this time:


Our Parts and Service departments are still operating but the doors are locked.  

Please call 205-857-6833 

Our Parts staff will take your parts request, gather, pack-up and put your order together outside for pick-up.

For service needs all callers are being asked if they have traveled out of the country, if anyone is self-isolating, or if anyone is sick.
We assess each call that comes in.

Bill payment can be mailed or called in with a credit card payment.
Thank-you!
We will post any changes to our service when they happen. 
Serving Portage la Prairie and Surrounding Central Plains Communities since 1954
For all your Plumbing, Heating and Electrical needs both Residential and Commercial. We have been keeping homes and businesses comfortable and running efficiently since 1954, No project is too big or too small, whether it is a new build, renovation, system upgrade or repair we have the Professional staff to help you out. We offer design build for projects. 
COBBE'S PLUMBING & HEATING LTD 1800 Sask. Ave. E. Portage la Prairie, MB R1N 4A1 PHONE: 204-857-6833